I think i'm gonna like it here.

Warning! This article contains spoilers.
Tomorrow, Tomorrow I love ya tomorrow You're always a day away

This article was featured on the front page.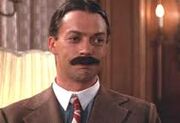 Rooster Hannigan is the secondary antagonist of the musical Annie and both of its film adaptions (in the 1982 version, he becomes the true antagonist). He is Miss Hannigan's brother, and he has a girlfriend named Lily St. Regis (the other secondary antagonist). Near the end of the 1999 film, his real name is exposed as Daniel Francis Hannigan. He is first seen having escaped from jail after conning the Warden into letting him out early. That's when he shows Lily to his sister.
Rooster is played by Tim Curry in the 1982 film and Alan Cumming in the 1999 film.
Because he had been arrested in the 1982 film, he isn't seen (or even spoken of) in Annie: A Royal Adventure!.
v - e - d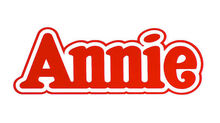 }} {{#if: |
{{{gtitle12}}}
{{{group12}}}
v - e - d
}} {{#if: |
{{{gtitle12}}}
{{{group12}}}