I think i'm gonna like it here.

Warning! This article contains spoilers.
Nash is the bodyguard of Will Stacks in the 2014 film he is based on the character Punjab. He is very kind to Annie as well to Will. In the first part he was there driving Will home then in the second part he drives Annie to Will's house. In the film he's seen mostly driving and in the scene there going to rescue Annie he drove the helicopter.
v - e - d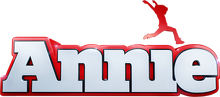 }} {{#if: |
{{{gtitle12}}}
{{{group12}}}