I think i'm gonna like it here.

Warning! This article contains spoilers.
Tomorrow, Tomorrow I love ya tomorrow You're always a day away

This article was featured on the front page.
Lily St. Regis is the tertiary antagonist of the musical "Annie" and its film adaptions. She is the dumb blonde, lipstick-wearing girlfriend of Rooster Hannigan, from Jersey City. Lily is a whiny woman whom Miss Hannigan is mean to. In the musical and the 1982 film, Lily is the one pretending to be Mrs. Mudge (Annie's fake mother) along with Rooster as Annie's father, while in the 1999 film, because she had been cut off from the deal, she has to stay with the orphans, while Miss Hannigan is the one pretending to be Annie's mother. In all versions, Lily is arrested with Rooster.
Because of this, especially in the 1982 film, she isn't seen (or even spoken of) in "Annie: A Royal Adventure!".
Lily is portrayed by Bernadette Peters in the 1982 film, and Kristen Chenoweth in the 1999 film.
v - e - d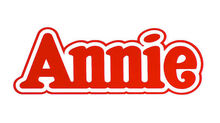 }} {{#if: |
{{{gtitle12}}}
{{{group12}}}
v - e - d
}} {{#if: |
{{{gtitle12}}}
{{{group12}}}